小顔効果のショート portfolio
人気のショートスタイルは
前髪を長めに仕上げました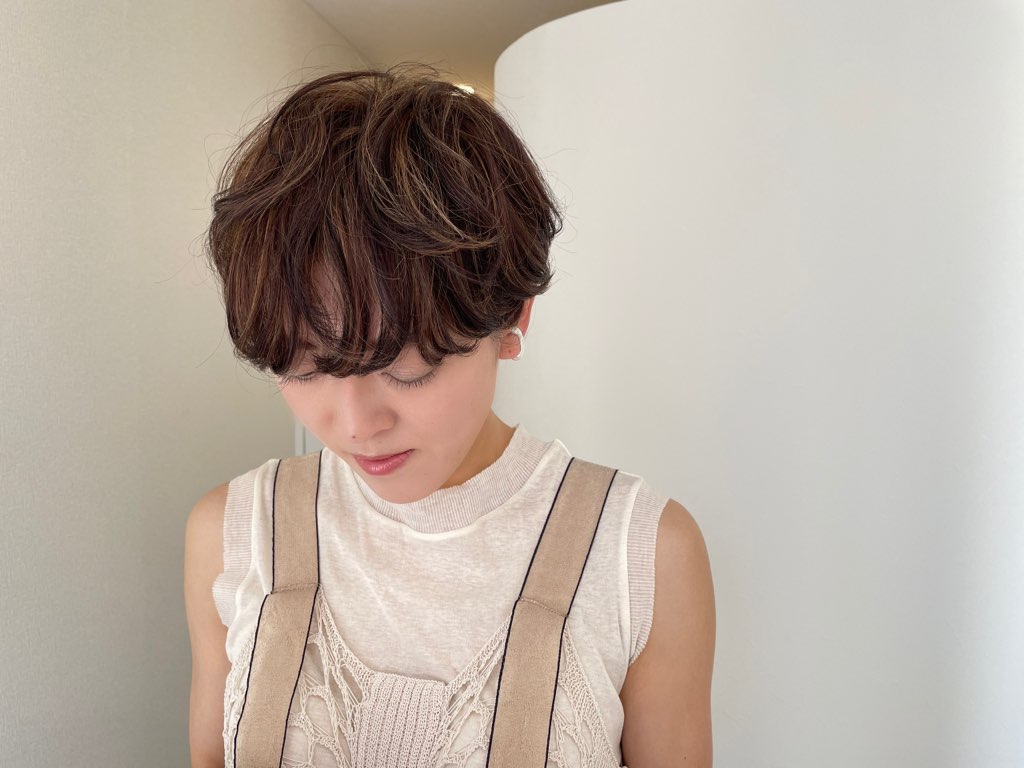 黒目の外側からコメカミを覆うと
小顔効果になり
毛先のカールが柔らかい雰囲気をつくり
ハイライトの濃淡で
立体感と動きが生まれ
オシャレさをプラスしています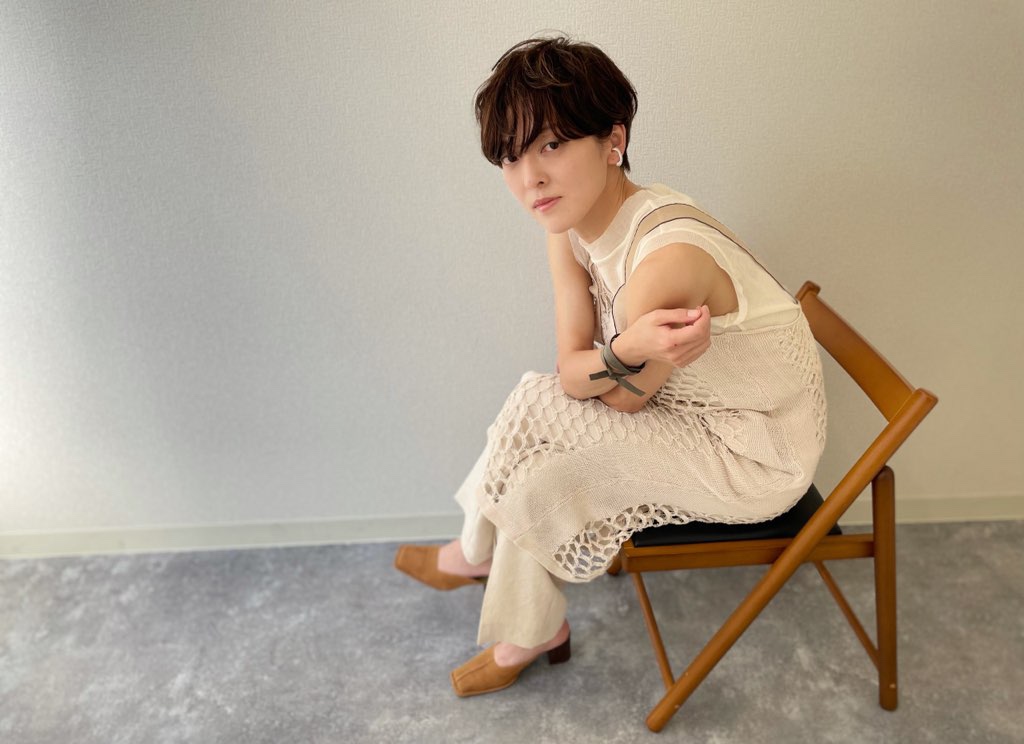 ミルキーグレージュのカラーは
ベージュベースなので
寒色系ながら、まろやかな潤いのある艶感を演出してくれます
スタイリッシュモダン、マニッシュなファッションを好む方へ
Price: cut & color & highlight ¥14200〜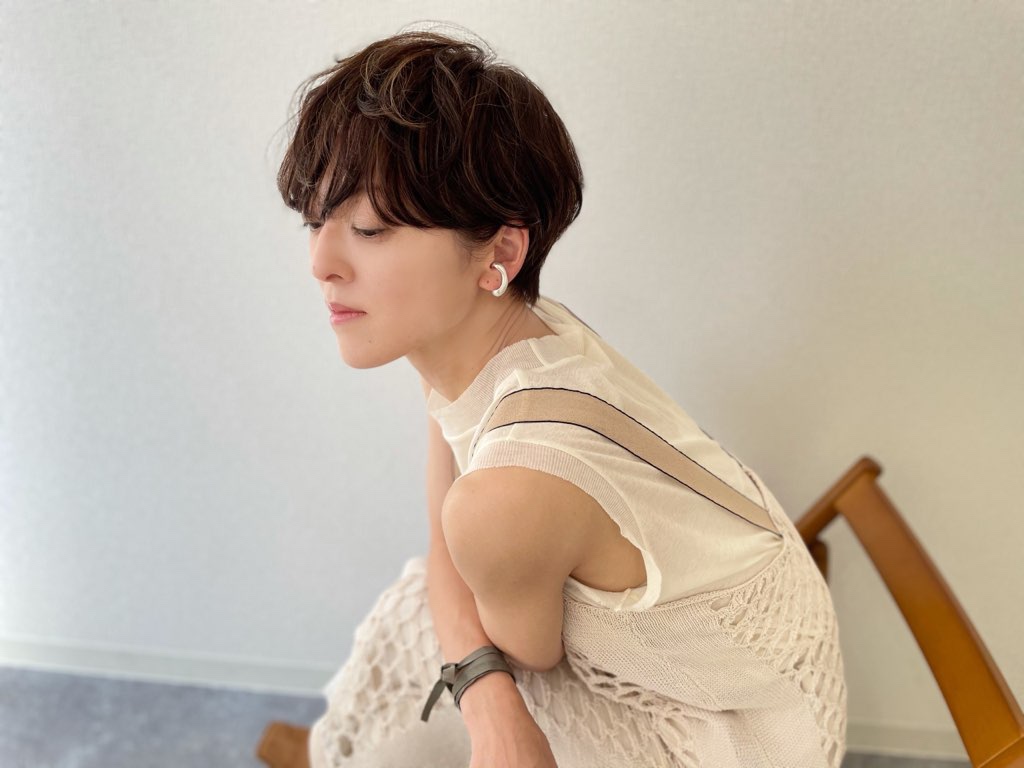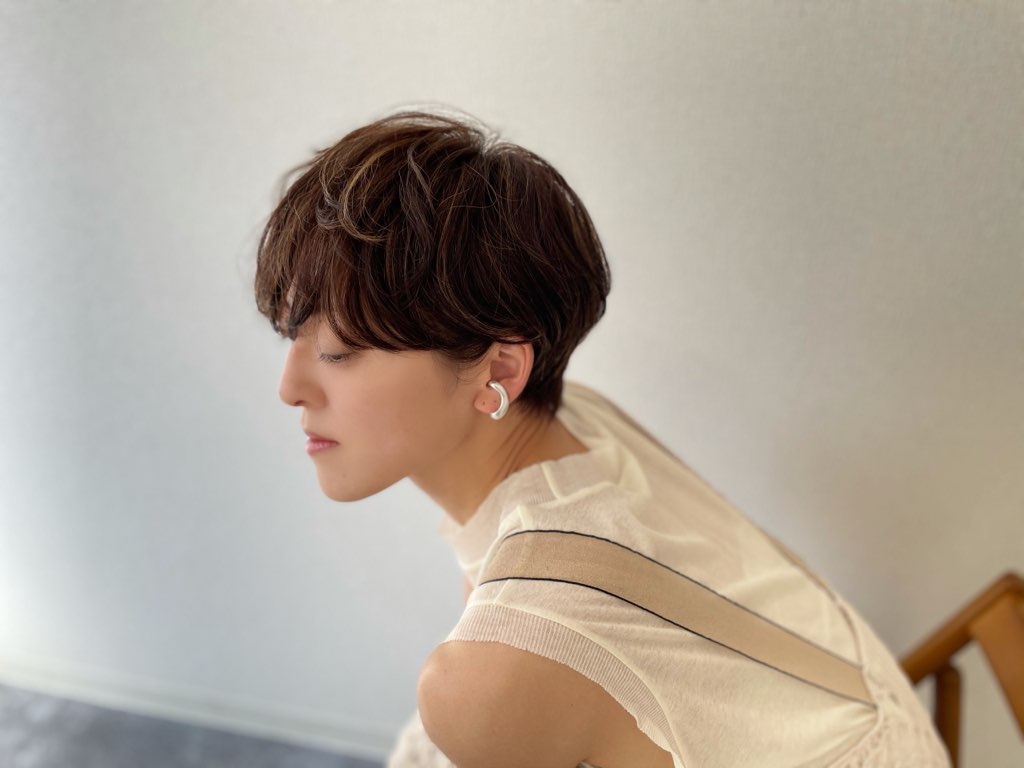 I made this short hairstyle a bit of a long bang.
It covers on outside the black eyes to the temple, so that gives a small face effect.
To ends of hair make curl is soft atmosphere and shading of highlight is move hair and feeling of solidity.
It is very fashionable.
The milky Gregor color is beige base so
even a cool color, it made an effort to direct a mellow, moisturized luster.
For those who like Stylish Modern and Manish fashion.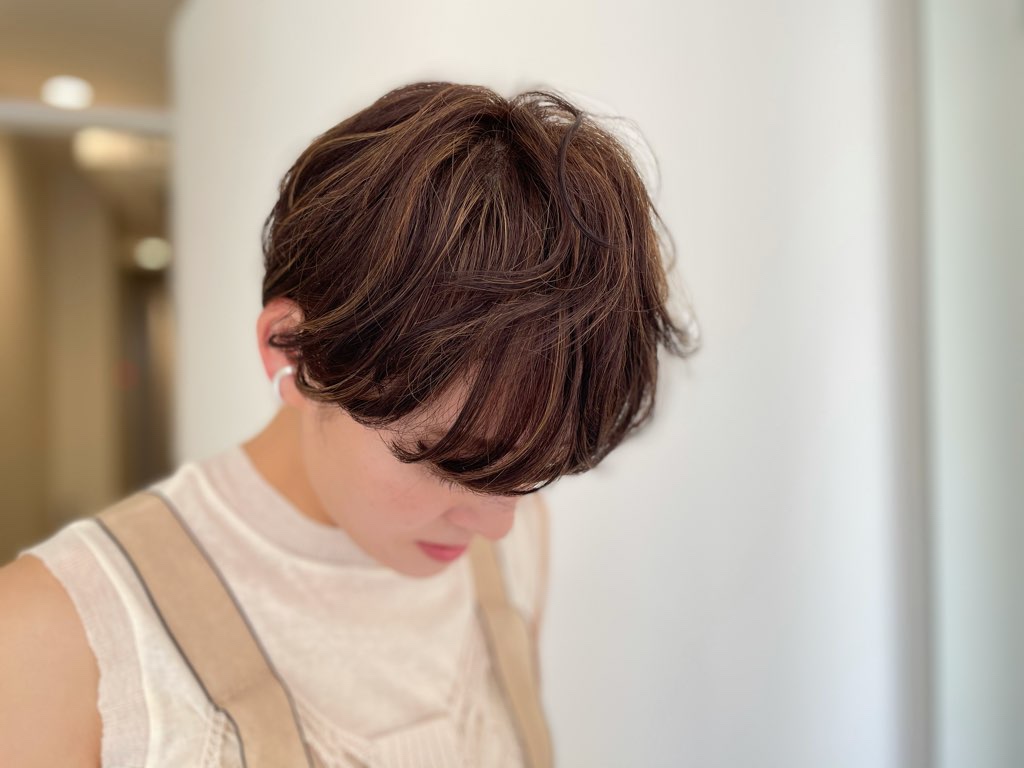 Photo & Hair & Make up : Ayako Shimizu